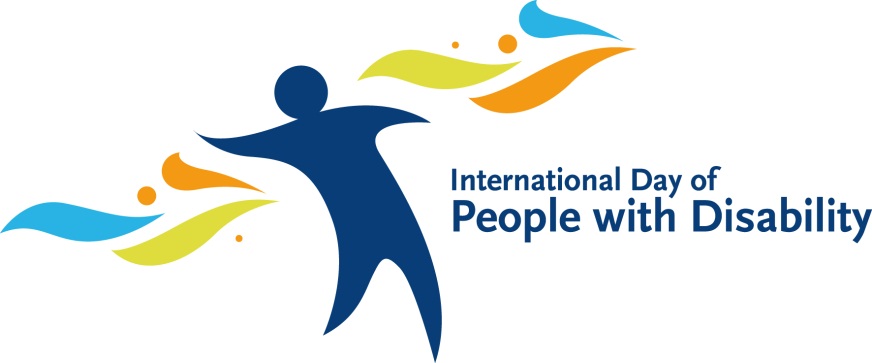 Agnes Sarolta Fazekas, member of our Szoclámpás Group shared her toughts to make our attention with two different topics to the International Day of People with Disabilities, 3 December 2013
The observance of the Day aims to promote an understanding of disability issues and mobilize support for the dignity, rights and well-being of persons with disabilities.
In a nutshell about Structural Funds Investments for People with Disabilities
Agnes was an intern at European Network and Indepent Living European Cross Disability NGO. In relevance of International Day of Persons with Disabilities it is very to important reflect of past challanges and future perspectives about Structural Funds Investments for People with Disabilities during 2007 – 2013. Here you can read further information on the website of ENIL. (http://www.enil.eu/news/enil-publishes-new-briefing-on-structural-funds-investments-for-people-with-disabilities-during-2007-2013/ )
We are stepping to a new era of 2014-2020 according to the the European Union's new Programme period. We should learn from past difficulties and find the best way how to overcome with deinstitutionalisation and ensure Independent Living a real Option for Persons with Disabilities in the next 7 years.

Participation of Students with disabilities in Mobility Programmes

Agnes has been a volunteer for Erasmus Student Network at national (Hungary) and local (her university) level for a long time.When it is about study abroad programmes it is also needed to think about how to make it accessible opportunity for All.

Between 2007-2013 less than 1% percent of students with disabilities went on Eramus Programme although there has been an extra financial help for staff and students with disabilities participating in study mobility.

Erasmus Student Network has been dedicated to take action and make awareness raising for inclusion of students with disabilities in the international exchange. Erasmus Student Network developed the ExchangeAbility project to make its organization a more accessible association for disabled students at all the levels of its activities. ESN wants to provide the conditions and opportunities for the disabled students to actively be involved in the work with international students and increase the mobility of students with disabilities through promoting opportunities and support them in going on exchange.

In recognition of today's International Day of People with Disabilities, let's think about that everyone should have access to exchange programmes, gain new knowledge, skills and meet people from different cultures & countries.

Szoclámpás group - Ágnes Sarolta Fazekas